VCU doesn't make a living being picked ninth in the preseason poll.
Luckily for the Rams, that's more of a reflection of how tough the conference is than the talent on Mike Rhoades' squad.
Sophomore Nah'Shon "Bones" Hyland was named third team all-conference. Hyland is VCU's leading returning scorer and was named to the A-10 All-Rookie Team in 2019-20.
VCU also got good news from the NCAA when junior center transfer (Coppin State), Brendan Medley-Bacon was given a waiver making him eligible immediately. The 7'1″ center averaged 7.5 points, 8.9 rebounds, and 2.1 blocks per game last season.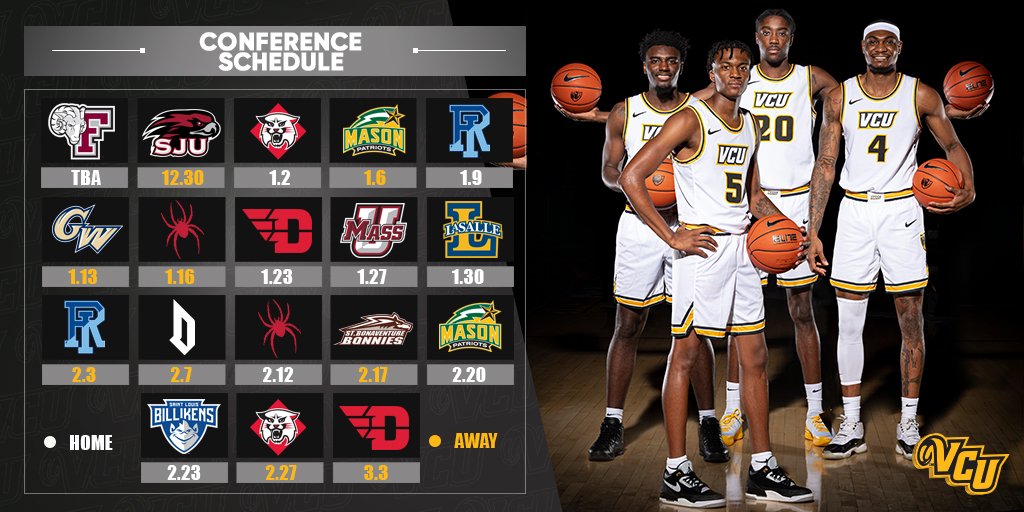 VCU has been approved to have 1,000 fans at Siegel Center. "We regret that we cannot have our usual full capacity to start the men's basketball season," Vice President and Director of Athletics Ed McLaughlin said. "Our loyal, dedicated fans make our home games the best environment in college basketball and we will miss everyone who cannot attend in person. We will continue to work with all parties in an effort to maximize capacity beyond the current guidelines as the season progresses."
VCU Athletics also announced that Jalen DeLoach (Savannah, Ga./The Skill Factory) and Nick Kern (St. Louis, Mo./Vashon) have signed National Letters of Intent.
PRESEASON POLL
| | | |
| --- | --- | --- |
| 1. | Richmond (19) | 380 |
| 2. | Saint Louis (7) | 364 |
| 3. | Dayton (2) | 318 |
| 4. | St. Bonaventure | 307 |
| 5. | Duquesne | 278 |
| 6. | Rhode Island | 246 |
| 7. | Davidson | 229 |
| 8. | Massachusetts | 192 |
| 9. | VCU | 175 |
| 10. | George Mason | 133 |
| 11. | George Washington | 113 |
| 12. | Saint Joseph's | 85 |
| 13. | La Salle | 80 |
| 14. | Fordham | 40 |